Today I'm offering a collection of strategies for successfully releasing anger. Anger, and more specifically how to work through it, is one three or four topics that I receive the most questions about. So I know that many people struggle with carrying a lot of anger and rage around inside them and don't know how to relieve it.
Two key opening points about anger release:
1) The release needs to be quite physical in order to work.
2) You need to be feeling powerful while you release it, or at least not completely powerless, or the anger won't get out.
With respect to my second point above, many people spend hours screaming and yelling without feeling any relief from their anger, and that's because they are feeling too isolated and too powerless while they're doing it.
There can also be one other reason why they aren't getting relief:  because they're screaming and yelling at actual people, instead of working on releasing their anger. Running your anger at other people — which may be necessary sometimes in order to stand up for yourself — won't ever relieve it. I'm not entirely sure why this is true, but it's easy to observe in practice. For anger to successfully get out, you have to release it alone or, even better, with a support person accompanying and encouraging you.
As always when you're trying to work through deep emotions, I recommend working with a partner if possible. You may be able to release anger successfully alone if you are feeling generally well-supported in your life in the current period. In other words, if you can picture a specific person being with you, someone whom you feel close to and whom you trust, that may work well enough if they can't be with you in person at the moment. Having someone with you on the phone is another good option to pursue rather than being alone.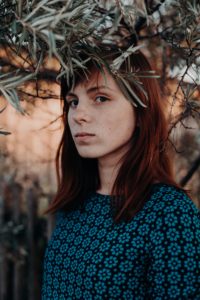 Here are some ways to help yourself feel powerful so that you can release anger:
1)  Stand up tall, take a powerful stance (feet at least shoulder width apart), hold your head high but your chin in, which radiates the most confidence.
2)  Use a voice that is strong and powerful, not screechy or whiny. Try to sound like someone who is giving orders, not someone who is pleading or begging.
3)  Stomp on a pillow or cushion, or pound cushions on a couch or bed. Another great device is a plastic baseball bat that you can hit things with (without harming anything). Speak loudly and forcefully while you pound, but don't yell your loudest or scream — not because there's anything wrong with doing so, but because ironically doing so tends to make us feel less powerful, not more so.
4)  If you are working with a co-counseling partner, take frequent quick breaks to make eye contact with your counselor and take in the fact that s/he is there. Keep absorbing the person's support and caring.
5)  Ask for reassurance periodically if you need it. When we're releasing anger, we often feel ashamed or embarrassed about doing so, or feel that it looks kind of ugly. These barriers can be even greater for women than for men, so keep checking in with your co-counselor to see that s/he is still approving of you and accompanying you.
6)  Imagine that the person you're enraged at is present in the room, and direct your anger at that image. (It might be multiple people.)
You might also try spewing your anger at your co-counselor as if s/he was the person you're angry at, rather than directing it toward an imaginary person in the room. I don't recommend, however, having your co-counselor actually play the role of that person, which can rapidly become overwhelming for you (because then there's no one in the room being your safe person). So it's fine to have your counselor be a stand-in for someone else, but s/he should still continue to act like herself, smiling at you and encouraging you as you blast out your rage.
7)  Keep the words simple, and say them over and over again with great force. This technique tends to work much better for releasing anger than giving a speech about all the things you're angry about. Choose one or two short phrases (perhaps things like "Get away from me!" or "Don't even think you can get away with that!" or "F*** you!") to use repeatedly.
8)  It often works best to use a phrase that goes against what actually happened; for example, you might try yelling "You can't get away with this!" at someone who actually did get away with what they did to you at the time. This contradictory-seeming approach will tend to release anger more successfully, as it will help you feel more powerful in the present. Try it.
9)  Follow on into other feelings that come up. When anger is successfully getting out, it will commonly lead to moments of crying or laughing, or even of cycling between laughing, crying, and angry storming.
10)  Take pride in your outrage. You are right to feel enraged and bitter in the face of the injustices you've experienced. You of course need relief from your anger because it's eating you up inside, but that doesn't mean there's anything wrong with you for how angry you are; anger is only an unhealthy reaction when it's used by violent or abusive people to frighten or control others. This tends to be especially important for women, who've been societally conditioned to feel that their anger is ugly.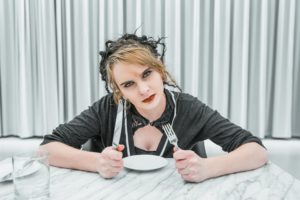 11)  If you are doing this work by yourself, keep giving yourself encouragement ("Go for it! Don't hold back! Fight hard!") just the way a co-counselor would do for you. And keep picturing your close people — whoever they are at this point in your life — and imagine that they're present with you and rooting for you.
12) As always when doing deep emotional work, take plenty of time at the end to bring yourself out of the painful feelings into positive awareness and into looking forward to the rest of your day, ideally doing so with the support of a co-counseling partner.
One final point: Some people — and this is particularly common with men but is also sometimes true of women — don't really need to be discharging anger at all, at least for the time being. For those people, the anger they're feeling day to day is primarily a layer of deep frustration, which is different from true anger, and tends most commonly to be cover for unshed tears. These people need to focus much more on getting their laughing and crying channels opened up and then spend a lot of time working on those kinds of feelings. This is why it's important to follow your feelings wherever they take you, and don't try to control the process.
(* I put a shorter version of this post up on the PLN blog as well. *)
Photo credits from the top:
Photo by Etty Fidele on Unsplash
Photo by Egor Barmin on Unsplash
Photo by Alex Iby on Unsplash